7 Signs of Toxic Friendship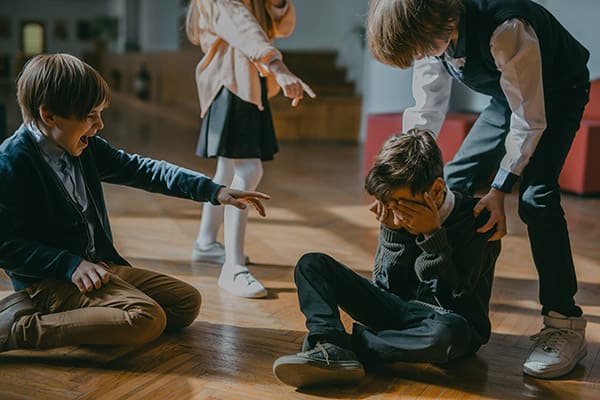 Friendship has its ups and downs. Friends get into fights, arguments, conflicts, and disagreements from time to time, and the dialogue comes to a halt, but true friendship, on the other hand, does not permit long periods of separation between friends....Friendship doesn't always run on the same rhythm, and it couldn't be a cakewalk. We have a completely different mindset when we meet someone for the first time than when we meet 1000 times. We become addicted to a friend the more time we spend with him. Getting used to someone does not guarantee that we will always be happy with him. Or he leaves a positive effect on our mental health. We are often unaware of our addiction to toxic friendships until it is too late. Here we are telling you some symptoms to help you determine whether your friendship has turned toxic or not. If you notice any signs in your friendship, you should be conscious that it has strayed from its meaningful path.
Symptoms of Toxic Friendship"I do more than you in our relationship." When your friend starts to realise by telling you that what you do for me is insignificant to what I do for you. It's a clear cut sign that things aren't going well in your friendship. A friend with this mentality will help you, believing that he is investing money in a bank and will receive interest in return soon.
Remind support The toxic friend reminds his friend repeatedly of the effort he has made in the past. Imagine how depressing the situation is for the victim of that type of friend.
Making sarcastic comments You are a master of your destiny and making your best efforts to make your life beautiful, what if your friend only criticises your exercise rather than guiding and complementing them with respect and affection? The toxic friend can sabotage and derail your efforts by making critical comments about your accomplishments and struggles. Sarcastic comments harm your motivation and dry up your happiness.
Passive-aggressive behavior This is poor treatment you are receiving from someone who is indirectly expressing negative feelings rather than dealing with the issues directly. The hidden reason for this behaviour is that he is afraid to reveal negative emotions straight to you.
Break promises with excuses He could promise to do a task assigned by you joyfully, but inside there is a clear no. Unsurprisingly, a yes before becomes a no after. Check out his tone, body language, and attitude closely to determine his passivity. Even though he may deliver on his promises by doing the work you've allocated to him, his anger will appear above the surface, you can readily realise it by carefully watching his facial expressions.
You are compelled to do more things against your will.High expectations of your toxic friend put extra pressure on you to do more for your friend against your free will, which is harmful to your mental health.
You feel drained after the talksDo you ever feel drained rather than energised after a conversation with a friend? Some possible reasons for this condition.
Your buddy is more interested in talking about himself than listening to your words.
He is usually stuck in critical mode with you.
He instils a sense of guilt in your mind.
Over and over again, you'll be reminded of your past life mistakes by them.
It may not be possible for you to eliminate all toxic friend from your life entirely, but you can reduce your exposure to them. Now the time has come to not take such a friendship further and end it with great decency, courage, and patience. Naturally, you will suffer a lot at dawn, but it will be better for you in the long run.
Also read:
Powerful Tips to Face Bullies