Myths About Money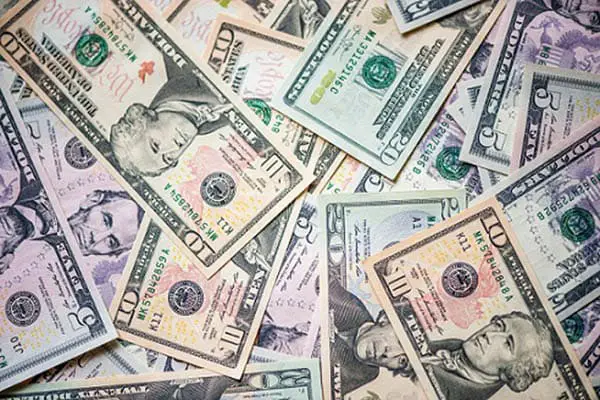 Almost everyone wants to be rich, yet only a few per cent of people succeed. Have you ever been curious as to why this occurs? Inadvertently we develop unconsciously wrong beliefs about money influenced by our families, teachers, gurus, and colleagues.... Positive beliefs about money help us and motivate us to earn more, negative ones keep us away from earning more, driving us away from the road to financial success. Wealthy persons understand the power of positive belief and a positive mindset, while ordinary people ignore it. The rich get richer, and the poor get poorer. Negative attitudes towards money are quite possible when they access the event incorrectly. For an instant, if someone witnesses the aggression of a rich man toward their employee, he may develop a belief that all rich people are arrogant, rude, and cruel.
Common Myths about MoneyDue to a lack of knowledge and experience, incorrect assessments of the event result in the formation of false beliefs. Wrong beliefs are passed from one generation to the next. Children have always accepted their parents' ideas and have never questioned them. We focus on some of the wrong beliefs we set in our life about money.
To Be Rich, You Have to Be Evil To become wealthy, people must sacrifice qualities such as love, compassion, family, friendship, respect and trust. These values obstruct the ability to accumulate wealth. To become rich and powerful, one must give up or compromise these values and become evil.While the reality is that good values totally depend on individual personality. A poor person may also score lower on these values.
Money is the scum of the fist Life is short and unpredictable; nobody knows what will happen next. Don't sacrifice your immediate pleasure to save money for the future. Money comes and goes. Don't worry about money. Do you believe the above philosophies? These approaches are not practical. Life is a rollercoaster, to be sure. Start saving money from now on to face difficulties.
Wealth brings problems Furthermore, a common misconception that having more money means having more trouble in life. Wealthy people tend to attract more enemies than those who are not, a self-defeating belief that keeps you from earning more money. A myth is that rich people do not always enjoy health and happiness because a wealthy person has always been under pressure to regulate the flow of wealth. They are preoccupied with money and value it above all other forms of human enjoyment. Contrary they have more options and power to trigger their resources to solve problems. Wealthy people have more control over where to live, how to live, whom to live with, how to spend their vacations. They get the best medical facilities, best education for their children, and live life to its fullest.
Too hard to reach financial success Many people believe that getting wealthy is really difficult and one should go above and beyond physical and mental capabilities. Actually, it demands that you work smartly, not hardly. Once you understand the basics of how money works, then money itself starts working for you.
Money can't buy happiness Actually, the reality is just the opposite. Money gives you true independence in your life. A wealthy person has the freedom to choose the best options for him without any limitations and hesitations and is happy in the true sense. The most pleasant vacations, beautiful, intellectual people, and the best faculties are waiting for them to embrace them.
Staying poor is a fate A person can only earn as much as fate has written for him, no matter how hard he works, which is another wrong belief. Actually, money doesn't care who has it. If money is in the hands of the wealthy now, it may be in the hands of the poor tomorrow. Its flow depends on the right choices and actions. If poor individuals start to practise the basic principles that wealthy people do, they also become rich.
Getting wealthy means being greedy Another common misconception about money is that you must be greedy to earn more money. Only greed is the driving force that motivates you to acquire more, and a person remains unsatisfied throughout his life. There is a clear difference between the ambition to earn more and the greed to collect more money.
Some other myths about money are:
Giving or receiving money based on interest is a sin.
Being rich makes you selfish.
Being rich makes you arrogant.
The wealthy isolated themselves from society.
Money attracts more money, while other positive human values are small compared to wealth.
All the wealthy are cheaters and liars.
You can follow the only path that is either richer or spiritual.
Human worth can be measured by wealth.
Epilogue
To establish positive beliefs and replace the wrong ones, one must first recognize the beliefs. Get off the wrong track if owning any of the myths discussed above. Never too late. To get rich, start thinking like a millionaire.
Also read:
Bright Side of Gossiping