Eight Signs that Someone Secretly Loves You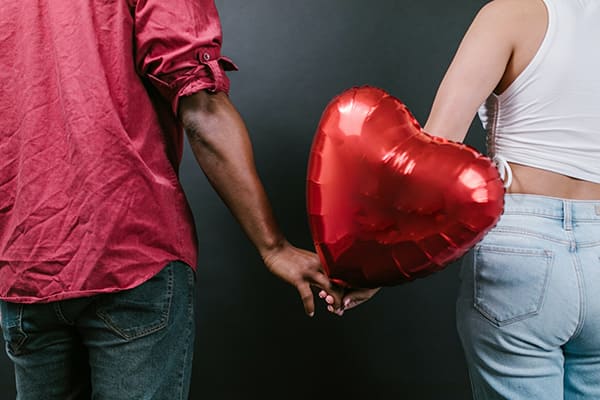 How to make sure someone falls in love with you secretly. When someone is shy or tries to hide their feelings, hard to understand their soft feelings toward you. Knowing true feelings can be difficult.... The way he or she may look and behaves tells a lot about inner feelings toward you. Let's talk about how to read anyone's words and body language to interpret whether they are secretly in love with you.
Teasing you It could be a lovely sign that they are at ease in your presence. Teasing can be a loving and affectionate way of expressing yourself. Teasing can be used to quickly gain your attention and connect with you more deeply. Even insecure about how you feel, they might resort to teasing to cushion the impact if you reject them.
Staring If they have a secret crush on you, they can't stop themselves from staring at you. If they have a secret crush on you, they can't stop themselves from staring at you. They won't take their gaze away from you. The hormone oxytocin, also known as the love hormone, is released when you look at someone you love about. If they have a secret crush on you they will covertly look at you when they think you're not watching.
Observe minor details about you They attempt to gather minor details about you, such as your birthday, favourite colour, cuisine, or a list of your closest friends. To impress you, they can try to learn more about the topics that interest you. They have a higher chance of impressing you if they know quite a lot about you. They have amassed a collection of sweet memories of your spoken words in the past.
Follow you on social platforms They keep an eye on your social media accounts, like Facebook posts and Instagram stories. They are usually the first to like your posts on social media. They will react to each and every post on social media. All these tactics are intended to please you and draw your attention toward them. They actively liked or commented on photos you have posted over the years.
Laugh at your every joke The most desirable quality in a potential mate is a sense of humour. Figure out the reaction to he/she while cracking a joke in front of them. Although the banter seems not funny, they will laugh uproariously. No wonder their laughter may be fake to protect you from awkward moments.
They feel jealousy Seeing people around someone we like makes us jealous, which is natural human emotion. If someone is serious and insecure about you will undoubtedly be jealous in the presence of others. This is a sure sign that they have a secret crush on you. Even if you slightly smile at others' words, they become irritated.
Overly serious A person overly serious about you might hide their feeling from you. He may be immensely controlling his behaviour and actions that they can minimise the possibility of hurting you, even unintentionally. Definitely, it shows its self-consciousness.
Body language By watching their body language closely, you can interpret whether they are behaving normally or extra carefully. Because a person can tell a lie, but their body language cannot. He/she may show the following subtle body language:
A lot of smiling and nodding
Try to make their clothes and hair look perfect around you.
They will not check their phones frequently during a conversation with you.
They touch their cheeks, nose, and chin frequently without any apparent reason.
They lean toward you and are pointing their feet at you.
Mimics your facial expressions.
Also read:
Universe Ultimate Doctors